INTERNATIONAL SONGWRITERS FESTIVAL
ODENSE, DENMARK
September 13 – 14 – 15  2024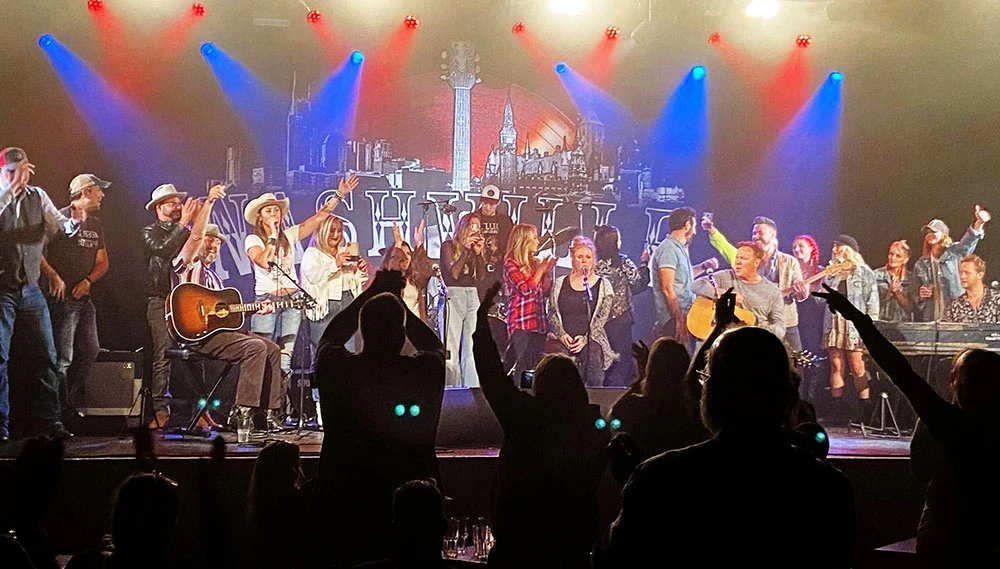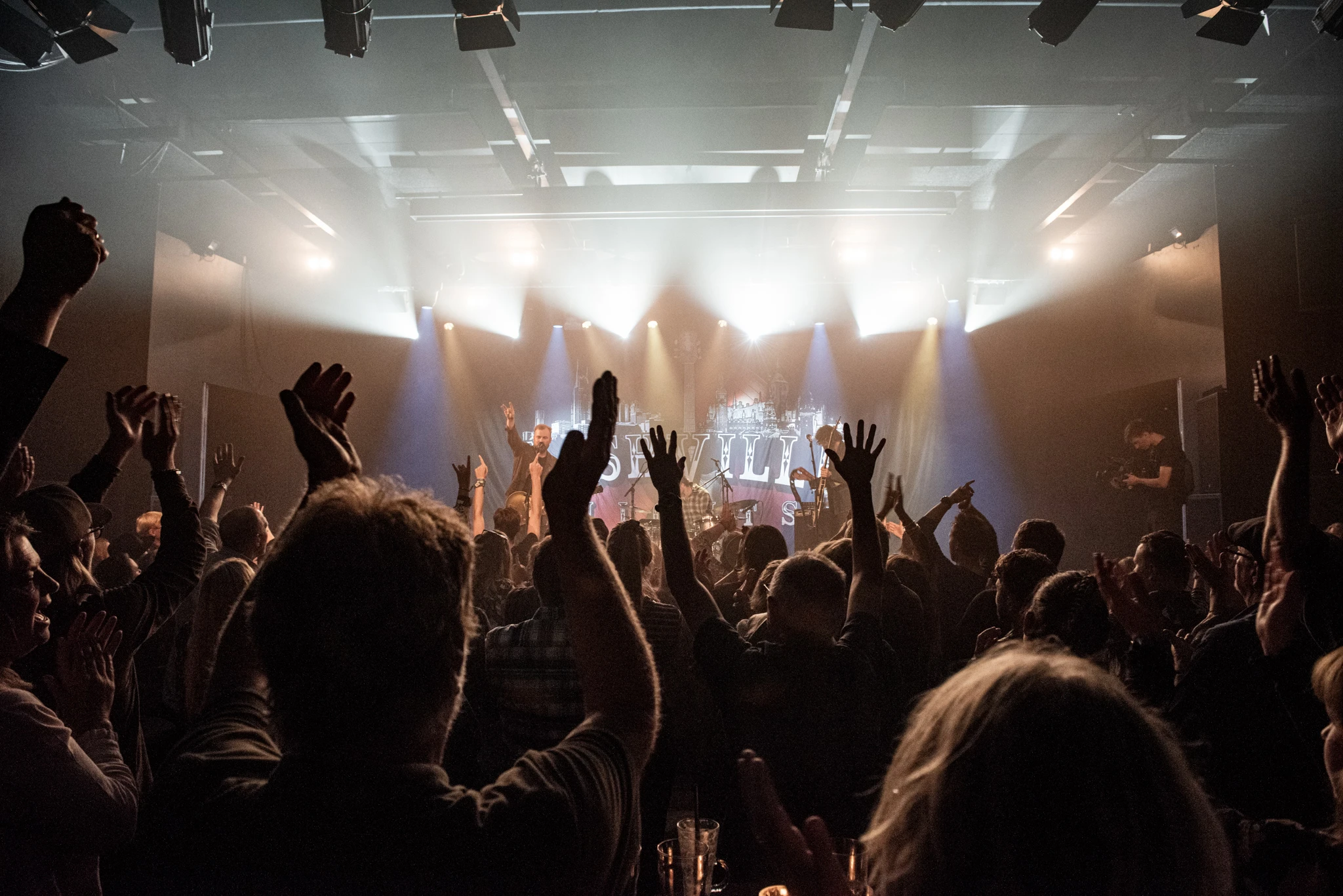 Nashville Nights International Songwriters Festival is a music and talk festival in Odense, Denmark. The festival takes place in the city center at six established venues and one tent stage. Most of the concerts are seated. Every year Nashville Nights invite some of the best songwriters and artists in the World to perform and talk about their work. As an audience you will experience a lot of "hygge" and intimate concerts you can't find anywhere else. You'll get close to the artists and songwriters and hear unique versions of their songs.
The festival connects some of the World's greatest songwriters, upcoming talents, and an engaged audience in an international hub in the heart of Denmark. You will witness the magic that happens when you let the songwriters present and deliver their songs in the right settings. It is a core ambition for Nashville Nights to help establish and expand songwriting networks across national borders and to spread awareness of the craft of songwriting founded in the american songwriting tradition. The festival wants to strengthen the ties between European and International songwriters, inspire new collaborations, give the audience unique musical experiences and invite new talent on stage.
Based on the American songwriting traditions, which has laid the foundation for popular music as we know it today, we focus on country / roots music and all the genres it has inspired and still does – from americana and blues to rock, pop and indie. The Nashville Nights International Songwriters Festival showed in its first year (2021) that the festival can bring people together from near and far. Artists from seven different countries and guests from eight, including from all over Denmark. The mission is again in 2022 to inspire and develop networks between songwriters and musicians, nationally and internationally, and to give the audience experiences they can only get at the Nashville Nights International Songwriters Festival in Odense.
(Photos by Line Svindt)
The festival's unique brand. Three artists sitting on stage, each with an acoustic guitar and a microphone. The songs, and the stories behind are in focus, and the delivery is honest. No glamorous wrapping, but straight from the heart, vulnerable and open, and very intimate. The writers tell their stories behind the songs. It can be touching, heartbreaking, sad or funny – and the audience is always captivated. The bar is raised to the highest level at the NNISF writers rounds.
(Photo by Jens Fricke: Tony Lane, Bobby Pinson, Lee Thomas Miller, Trick Savage)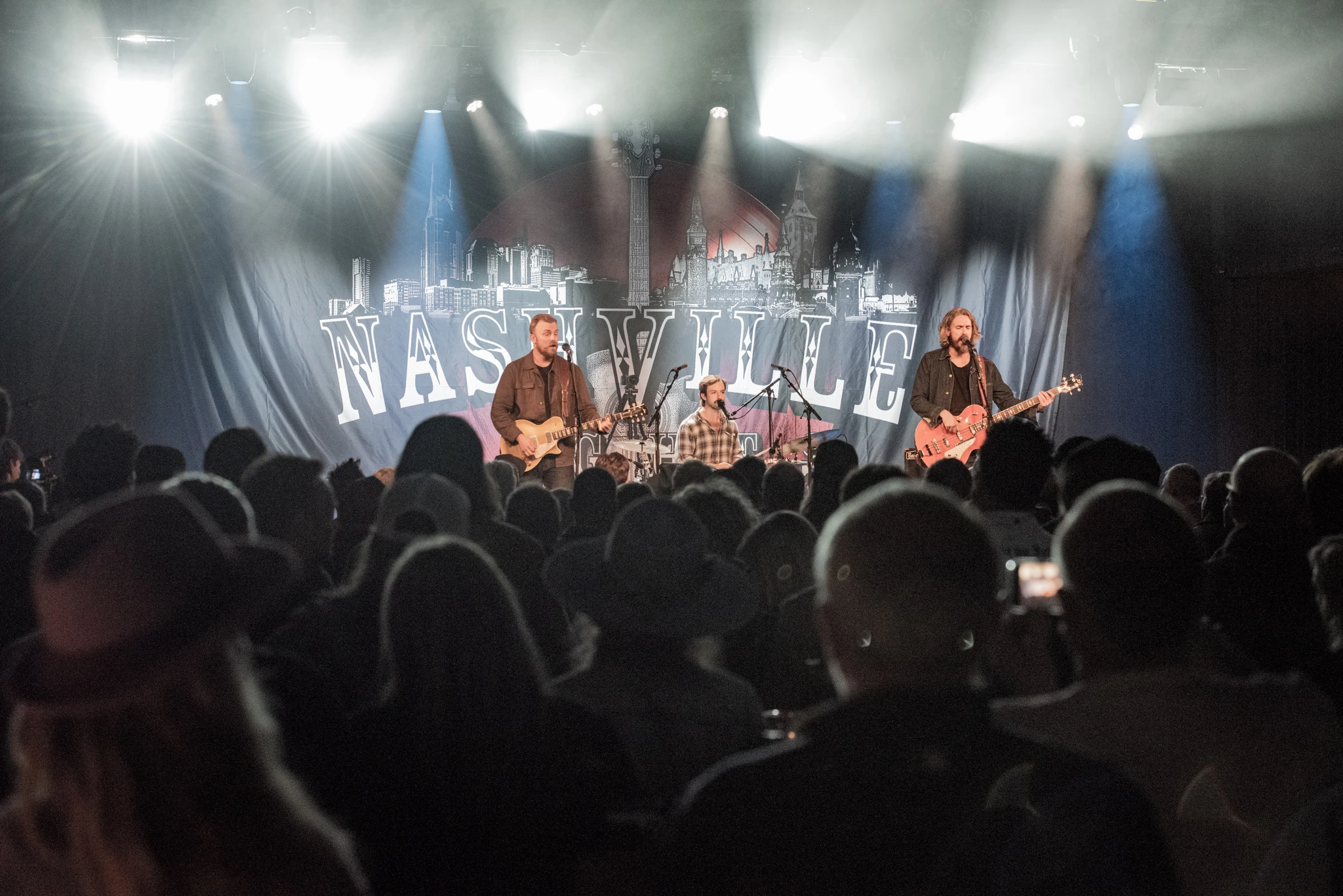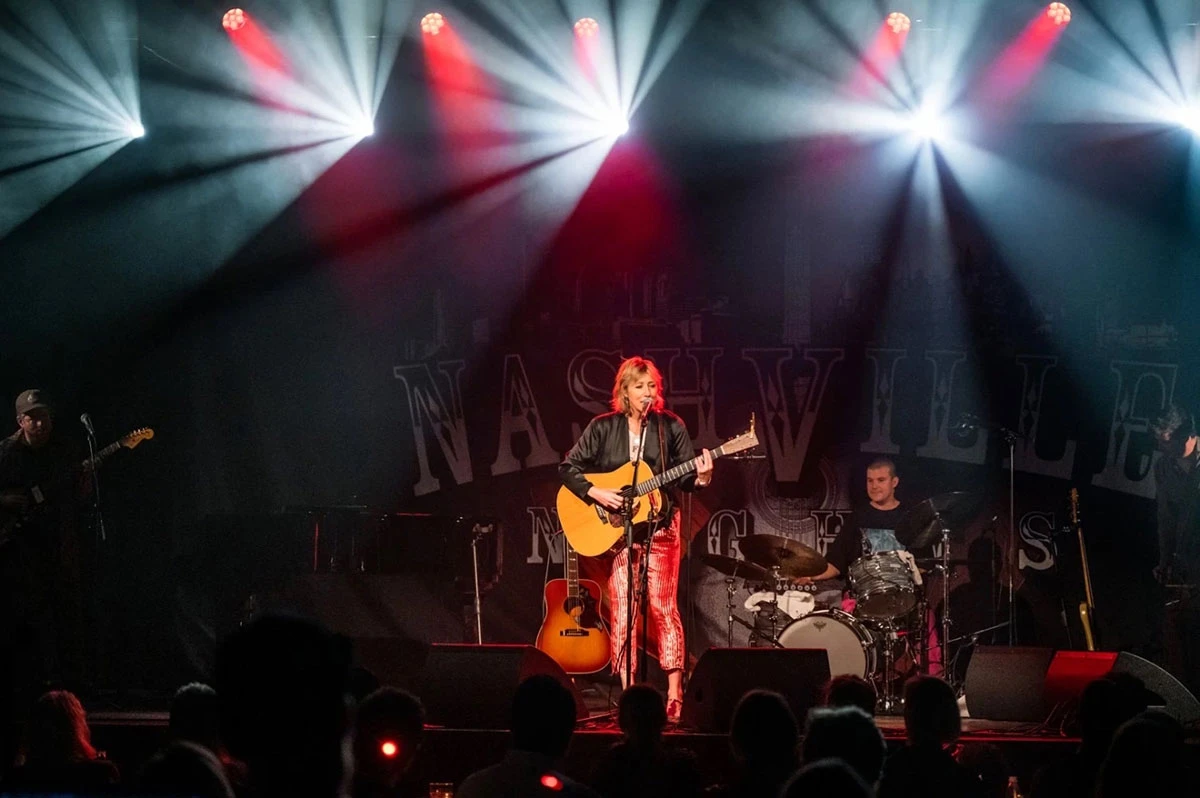 Of course, we also have lots of concerts as we know them! Both Danish and international stars who deliver experiences in a class of their own. We even have tailor-made concerts you wont be able to see anywhere else but at The Nashville Nights International Songwriters Festival in Denmark.
(Photo: The Bros Landreth / Photographer: Line Svindt)
(Photo: Martha Wainwright / Photographer: Line Svindt)
COMMUNITY - A UNIQUE OPPORTUNITY FOR YOU!
Come be part of the Nashville Nights family! If you are a songwriter or musician NNISF is a unique opportunity for you. At the Nashville Nights festival you get the chance to meet and mingle with songwriters and musicians from many various different countries. Start new networks, meet new co-writers, get advice and guidance from experienced producers and songwriters, and maybe even write songs with amazing writers you have never met before or perhaps even some of those you have always dreamt of writing with. Already in the festival's first year, we saw new friendships and professional collaborations across boarders get established!
With a festival ticket, you get access to all shows, all venues, all days – and the opportunity to network with other songwriters, musicians, producers, and publisher.
(Photo below: Chelsey Stallings, Emma Zinck, Jessie Wilson, Chancie Neal)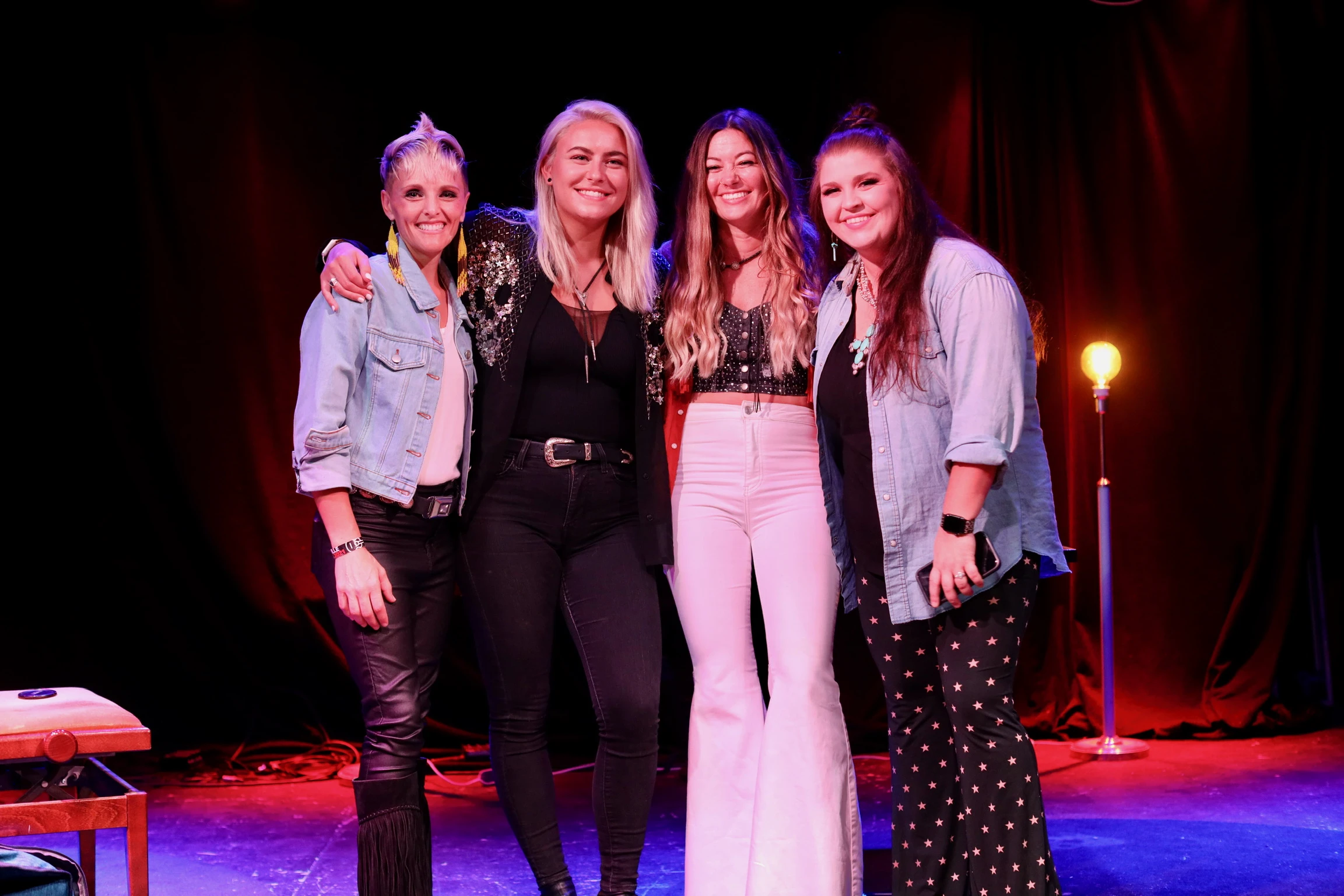 CONTACT:
Press/Accreditation: signe@nashvillenights.dk
Booking inquiries: booking@nashvillenights.dk
General inquiries: info@nashvillenights.dk
TEAM DENMARK
Stefan Mork – Festival Director / Head Promoter
Kenneth Mork – Chief Operating Officer & Communications
Louise Frohe – PA 
Louise Ellekrog – Lead Event Promoter 
Signe Bønsvig – Press Coordinator / Head of Accreditation
Kenneth Mathisen – 

Head of Stage Production
Anders Sejdelin – 

Tech Coordinator
Camilla Hedenhoff –

Volunteer Coordinator
Label & 5th – Lead Tour Manager
VENUES
Morten Østlund – Posten & Dexter
Niels Christian Vejby Geil – Magasinet & Frølageret
Anja Følleslev – Studenterhus Odense
Katrine Christiansen – Anarkist Beer & Food Lab
TEAM NASHVILLE
Blue Foley – Head Promoter, Nashville