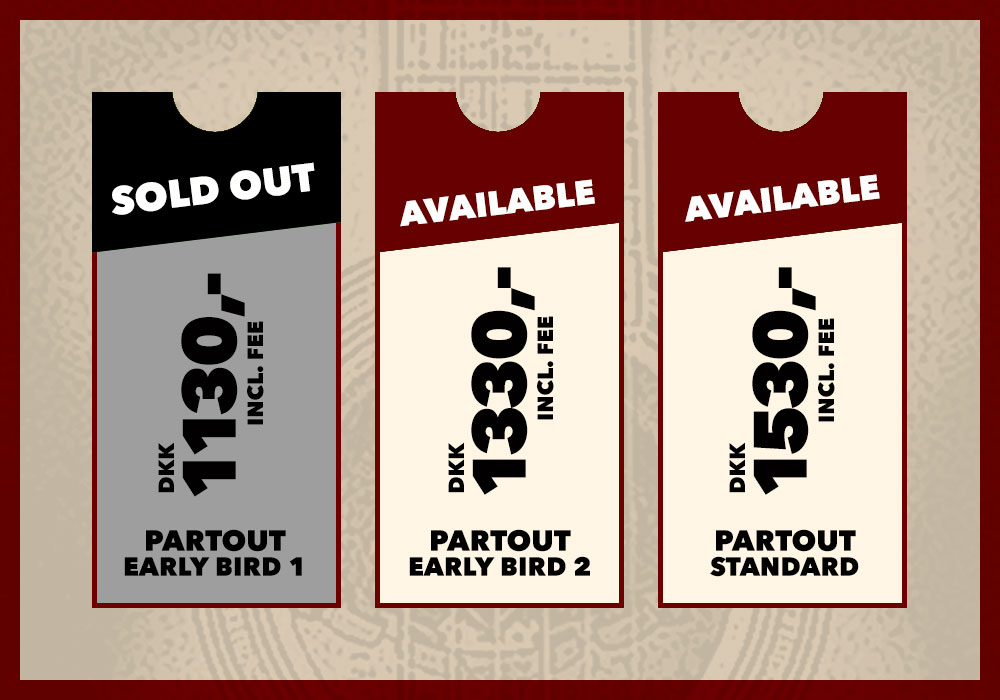 Finally we can start ticket sales for Nashville Nights Festival 2024. The first pool of Early Bird sold out in 52 min to our newsletter subscribers. You still have to be quick if you want to grab one of the cheap Early Bird 2 tickets, because there aren't very many, and with this year's number of participants, we expect the tickets to sell out quickly.
You can buy your tickets from Monday 16 October. at 10.
The ticket categories look like this:
SOLD OUT: Partout – Early bird 1 to 1130 incl. fee
AVAILABLE: Partout – Early bird 2 to 1330 incl. fee
AVAILABLE: Partout – Standard for 1530 incl. fee
NOTE: All Partout tickets are valid for the entire festival.
We look forward to seeing you at the Nashville Nights Festival on 13–15 September 2024 in Odense.
Thank you for supporting Nashville Nights! You make a difference 🙏
The best greetings
Stefan